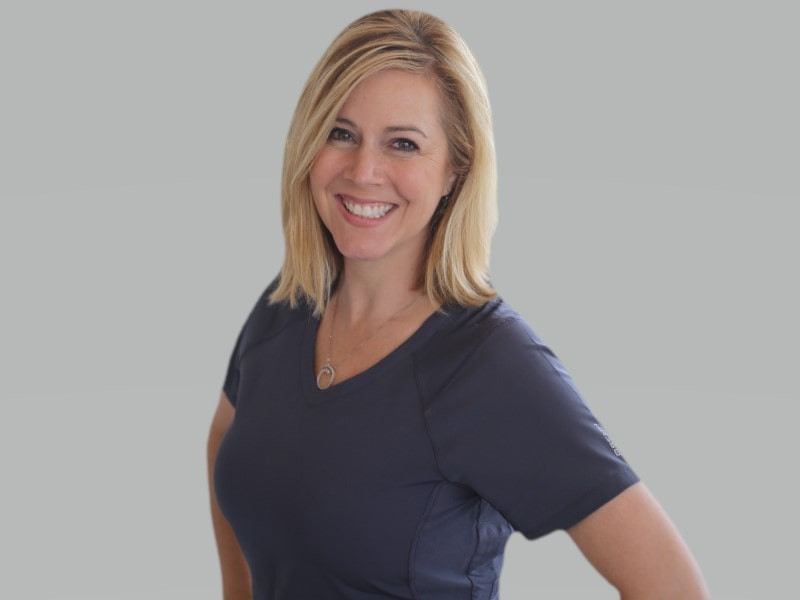 Dr. Gwinn Vonnahme
Dentist
I absolutely love being a dentist! I know, it's crazy but I am one of those people who gets up in the morning and gets excited about going to work! Dentistry doesn't have to be scary it can be a fun adventure and that is the experience I strive to achieve for my patient family. I have been given the nickname of Dr. McPicky because nothing is too good for my patient family. I strive for excellence in the quality of dentistry you receive and work very hard to stay up to date on the latest technology, techniques and education so I can be best prepared to continue to deliver excellence in my profession.
Dr. Gwinn has been practicing dentistry for over ten years and strives to provide a fun and rewarding experience for any age. Dr. Gwinn strives for excellence in your care to ensure you receive the best dental treatment for your needs. Dr Gwinn is member of the American Dental Association, Kentucky Dental Association and the local Louisville Dental Association. She is committed to staying current with the lastest in technology in order to provide the greatest health benefit to patients. Dr Gwinn enjoys spending time with her large extended family and friends. She is active with her local church and with her children's school and activities. Dr. Gwinn resides in Summerfield with her husband, Larin and their four children.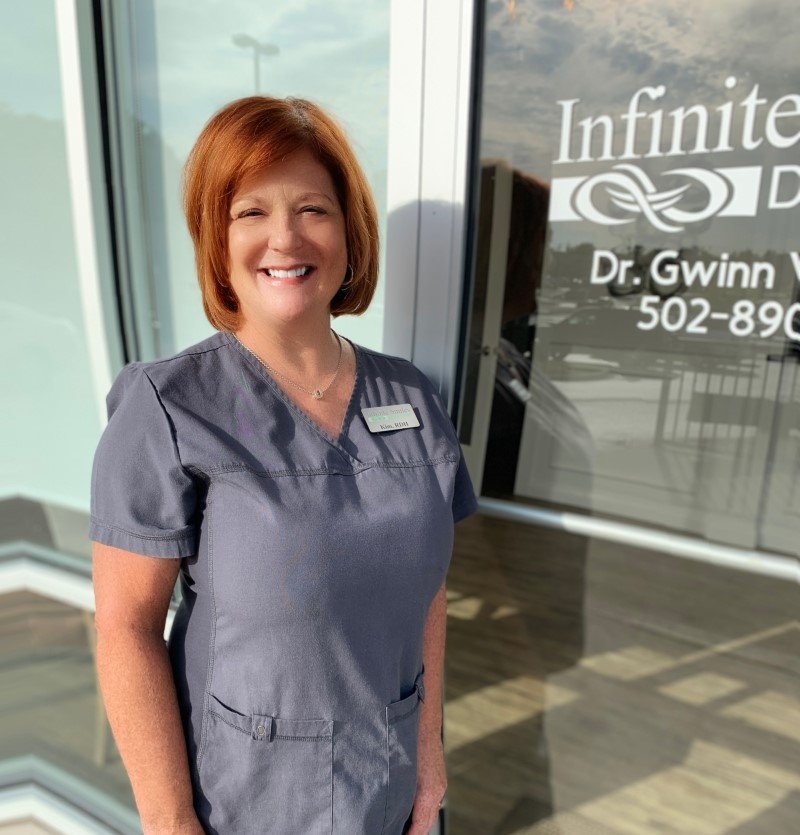 Kim has been in the dental field for over 35 years and became a dental hygienist in 1982. Kim is passionate about dental health and has had extensive periodontal training. She spends a lot of time with patients to educate and encourage them to maintain good periodontal health. Our patients and staff enjoy her vibrant, positive personality and radiant smile. Kim is a Louisville native and loves to play tennis in her spare time.